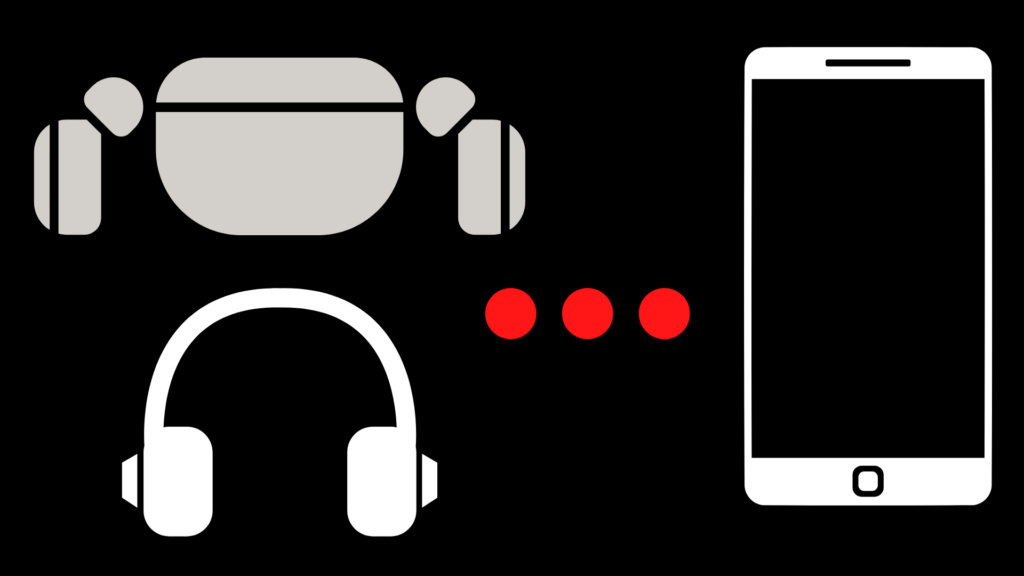 Like with all wireless devices pairing and connection, issues aren't uncommon. The good news is this can be resolved pretty easily.
If you're experiencing connection issues with your Jabra headphones or earbuds, in most cases resetting your headphones will solve the issue. Other solutions involve restarting your device, cleaning your earbuds charging case, updating the firmware, or "forgetting" any previously connected devices.
Let's now take a look at each one of these solutions in greater detail. Let's dive in!
Why Are My Jabra Headphones or Earbuds Not Connecting?
If you have run through the steps of pairing/connecting your Jabra headphones with your device and there is no success, the recommended troubleshooting process is to:
Reset your Headphones/Earbuds
Restart your device with a solid shut off; then "forget" and re-connect your Jabra headphones
"Forget" any previously connected device from your Jabra headphones
Restart your Jabra headphones with a solid shut off (if applicable);
Ensure your Jabra device is updated with the latest firmware version;
Ensure your Jabra device is in pairing mode or connected to the device;
Reset your headphones/Earbuds
How to Pair Jabra Headphones/Earbuds With Your Device
In order to know if the Jabra headphones aren't connecting properly, it is important to make sure that the pairing process is done correctly. Similarly, restarting them is a common procedure when there are technical issues. That and other common issues are addressed below.
The pairing process for Jabra headphones varies depending on what type of headphones you own. Refer to Jabra's online manual and select the headphones you own for step-by-step instructions on how to begin the pairing process.
If you are using a set of Jabra headphones or earbuds with left and right action buttons, such as the Jabra Elite 75t earbuds, you will press and hold the action button on both earbuds for three seconds until the right earbud flashes blue. For styles such as the Jabra Elite 65t, or to only use the right earbud of the Jabra Elite 75T, hold in the action button of the right earpiece for three seconds until the blue light flashes. These are now ready to pair. 
Reset Jabra Headphones/Earbuds
In most cases resetting your Jabra headphones should solve the issue.
The process varies depending on the type of Jabra headphones or earbuds you own. You can follow the reset instructions located in Take a look at Jabra's online manual; simply select the headphones you own and refer to the "Reset headphones" section.
For the majority of Jabra's true wireless earbuds, such as the Jabra Elite 65t, you only need to hold down the action button of the earpiece for 10 seconds. This will cause a hard reset to wireless earpieces.
"Forget" Previously connected Devices
An issue that interrupts most Bluetooth connections involves your previous connections. If your headphones won't connect, it's possible that your previously connected devices (phone, tablet, laptop…) is still trying to maintain a connection with your device. This is because even if your disconnect your headphones from your device, the device list is saved in your headphones history. In order to clear this, you will need to "forget" your headphone list. to do this, simply go to Settings on your device (Phone, Tablet…etc.)> Bluetooth > Bluetooth List > Select the device and select "Forget Device".
Restart your Device (Phone, Tablet, PC…etc)
Sometimes all you need to do to fix the issue is to restart your device; this involves turning your device off and back on again. The reason this typically works is because it resets your device's operating system software; this allows your software to start fresh and fix common software glitches.
Clean Your Jabra Earbuds and Case
If your Jabra True Wireless earbuds are not connecting, even after resetting them, then in most cases, your earbuds and charging case will need to be cleaned. This is because dust and dirt can block the charging connectors, which are responsible for pairing your device. Simply use a dry cotton swab to clean the charging case and remove any dirt located in the charging pin area.
Firmware Updates
As with many modern products, firmware updates are occasionally performed during a product's life. These updates are usually automatic, but this can be manually interrupted should there be an update that you wish to omit. Not updating your device to the latest firmware can result in connection issues. You can update your firmware by using the mobile app as detailed here. Or through the desktop app.
How to Know When Wireless Jabra Headphones Need to be Charged
The headphones will announce when they are at a medium status, as well as when they are at 5%. 
How to Know When Wireless Jabra Headphones Are Charged
While charging, wireless earbuds and headphones will display a red light. When they are fully charged, this light will turn green.
Optimized Audio Settings
Jabra headphones can offer distinct audio settings so that your headphones recognize if you are using a computer, desk phone, or a wireless device and allow you to customize the audio settings for each.
It will remember the settings you prefer for each of these devices and automatically revert to the device in use.
Jabra offers world-leading audio and visual equipment for customers with a variety of needs. Jabra headphones are excellent for listening to music, gaming, or working. Jabra headphones can be paired with multiple devices via Bluetooth, directly connected to devices, and can even be calibrated for the best performance depending on the device being used.