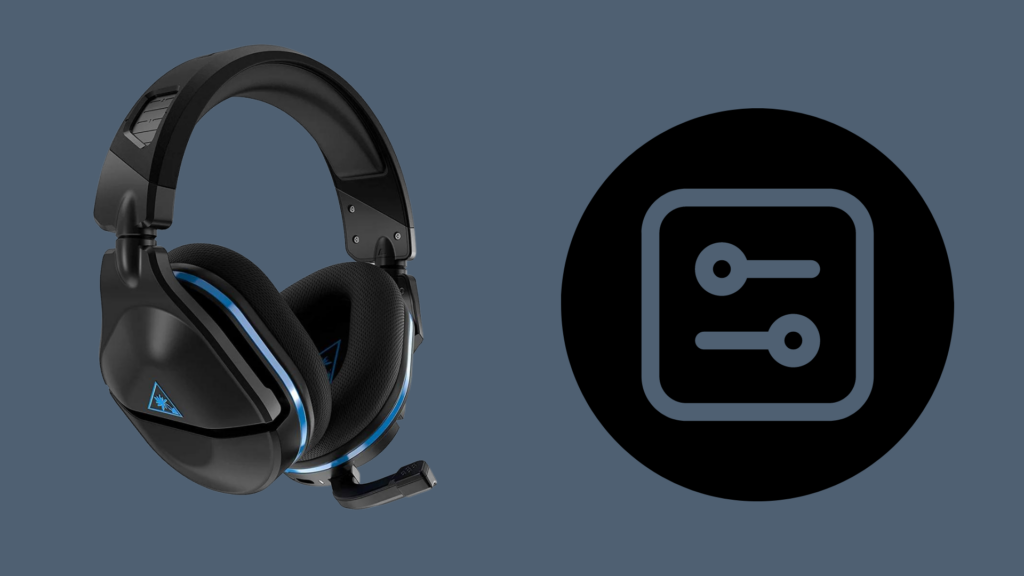 The Turtle Beach Stealth 600 gaming headset is a high-end, second-generation Bluetooth gaming headset for serious gaming enthusiasts. It is sleek, comfortable enough for long sessions, and delivers high-quality audio rendering for precision and enjoyment.
The sound is well balanced and the hardware is light for decent comfort. The one feature that sets it apart from other lesser headsets is the superhuman hearing (SHH mode. This is a setting for games that lets you hear something far from your character, as if you had a spy drone eavesdropping on the location. Gamers say this is overwhelming when other audio targets get mixed in, like in squad play. But you can definitely see how this can be advantageous.
The one major concern a lot of gamers are voicing is the fact that the settings are something of a chore to adjust. The TBS 600 has a lot of settings, and getting it right will depend on your preference, your gaming style, the game you are playing, as well as your hardware setup.
Here, we will lay out how to change the settings, offer advice for optimal settings, and more.
Best Settings for the Turtle Beach 600 Gaming Headset
These headsets might be most popular among competitive Fortnight players, and this will narrow down the optimal settings somewhat. For many players, the default settings are ideal. For those who like to use the SHH mode, it is sometimes recommended to keep the master volume relatively low, just low enough that the ordinary sound effects are still audible. Then, when SHH detects sound, it will not overwhelm the user.
So our first two picks for settings are simple:
Default settings with normal volume
Default settings with master game volume at 25% with SHH
Keep in mind that by normal volume, we mean your preferred volume settings.
While the latest Playstations and Xbox consoles have outstanding audio features, both of them have to work through the audio hardware of the output device, which is usually a smart TV of some kind.
Adjust your console audio options to suit the hardware setup you have. If you are using stock TV speakers, you may want to use a traditional stereo option or simulated 3D settings. If you have a home theater, be sure to adjust the settings to match your gaming device. You will want to take note of details like the release version of your system, whether your audio hardware is capable of processing Dolby TrueHD, AAC, DTS-HD, or what have you. This might be a good time to locate the user manual for your receiver to get a clear answer on what it can do.
In short, you will need to calibrate your Turtle Beach 600 with your console, and your entertainment equipment audio, and then adjust your headset to get one of the two setting types listed above. Once again, these are normal master audio settings and low master audio with superhuman hearing activated.
The Devil is in the Details
Once your system puts out the appropriate signal, the next step is to adjust your speaker placement. Your walls could be lined with speakers, but if they are not in the right spots, you might as well hit yourself in the ear with a brick. 3D audio lets you hear exactly where enemies are in relation to your location, and the SHH feature gives you even more detail.
Make sure the speakers for sounds coming from your right are to the right and left to the left. Yes, we are still talking about your external speakers, not your headset. Some speakers detect location, and if you don't get it right and then plug in your TBS 600, it might give you a mirror effect. You'll know something is wrong when you hear footsteps to your right and get blasted from the left. Alternatively, you can just get it right the first time.
Finally, make sure all of your external speakers are at the same level. You might have a speaker at exactly 5 o'clock and another at 8 o'clock but if the one on your right is at 40% volume and the one on your left is at 80% volume, you might as well use them as stands for target practice in the back yard.
Most home theaters offer guidance on how to set up speaker placement. So use it if you need to. Once you get your external audio system set up, your Turtle Beach headset setup should be pretty straightforward. 
Punch & Play Settings
With your external speakers set up, you are ready to start adjusting your TBS 600. If you like things easy, you will be glad to know that the TBS 600 has four quick audio modes. These are preset equalizer settings. You can try them all out pretty easily and quickly, choose your favorite and declare yourself the ace of base. These default settings are as follows:
Signature Sound (1 beep)
Bass Boost (2 beeps)
Bass & Treble Boost (3 beeps)
Vocal Boost (4 beeps)
The mode button is on the external right phone on your TBS 600. It says MODE, for your convenience. There is no menu screen for these options. Instead, you will need to cycle through them, listening for the beeps. The number of beeps for each mode is clarified above.
Mode Descriptions
The vocal boost makes it easier to hone in on voices using the superhuman hearing mode, (obviously). The bass and treble boost heightens both treble and bass levels for a rather intense but even audio experience. The bass mode makes deep sounds more thumpy, which is probably the setting of choice for anyone listening to certain types of music.
The signature sound setting is harder to define, but it is unique. Our recommendation is to try it at different settings and levels as adjusted from your TV and external audio equipment.
As a final word of warning, keep in mind that the SHH mode might pose a hazard to your hearing as it can blast you with sound unexpectedly. This is why one of our first recommendations is to use it with the master sound setting turned down low.