Uncategorized
What are the average dimensions for a 75 inch TV? (With Examples)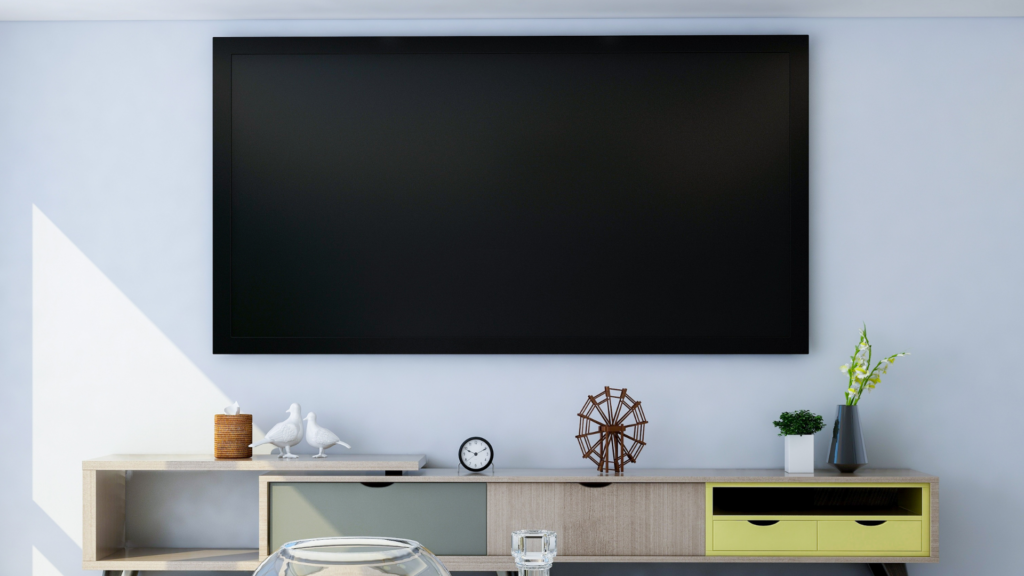 For as long as televisions have been popular, (about a hundred years), they have been described by the length in inches from the two farthest corners. That is to say, the distance from the upper right to the lower left, or the upper left to the lower right. Right up until relatively recently, this one number was all you needed to know to be able to describe how state of the art the TV was.
However, this number has never been an accurate measure of how much space the object will take up on your TV stand, entertainment center, milk crate, or what have you.
How Large is a 75 Inch TV
A 75 inch TV is likely to be between 63 and 64 inches wide. The monitor is likely to be between 41 and 43 inches high with a stand or 37 and 40 inches high without the stand. The body is likely to be between 12 & 15 inches in depth with the stand or 3 and 5 inches find depth without the stand.
Here are a few examples from some of the top 75 inch TVs in the market.
| | | |
| --- | --- | --- |
| TV | Dimensions without stand ( Inches: W X H X D) | Dimensions with stand |
| SAMSUNG 75-Inch Class Neo QLED QN90A Series | 65.7″ x37.7″ x1.1″ | 65.7 x40.2 x12.5 |
| TCL – 75" Class 5 Series QLED 4K UHD Smart Roku TV | 65.7″ x 37.6″ x 3.7″ | 65.7″ x 40.4 x16.2″ |
| Hisense – 75″ Class U7G Series Quantum ULED 4K UHD Smart Android TV | 66.0″ x 38″ x 3.3″ | 66.0″ x 41.4″ x 14.5″ |
| VIZIO V-Series® 75″ Class (74.5″ Diag.) 4K HDR Smart TV  | 66.40″ x 38.30″ x 3.10″ | 66.40″ x 41.10″ x 13.20″ |
| SONY xr75x90j | 66 x 37.88 x 2.88″ | 66″ x 41″ x 16.25″ |
| 4K ULED™ Hisense Android Smart TV  | 66" x 39.6"x 4.5" | 66" x 41.9" x 13.7" |
| SAMSUNG 75″ Q900R SMART 8K QLED TV | 66″ x 38″ x 1.4″ | 66″ x 40.4″ x13.3″ |
| LG 75 inch Class 4K Smart UHD TV w/AI ThinQ | 66.7″ x 38.5″ x 3.5″ | 66.7″ x 41.3″ x 13.6″ |
| 75" Class Q60A QLED 4K Smart TV | 66″ x 37.8″ x 1″ | 66″ x 39.6″ x 13.4″ |
The television right in front of me as this is being written is a 32-inch VIZIO. It stands exactly 19 inches high, is 28 and ½ inches wide, has a footprint of 8 X 23 & ½ inches, and is 2 & ½ inches thick from face frame to plugs. Judging by the standard screen measurement tells you none of that unless you know what pretty much all TVs look like these days.
The truth is that judging the size of a TV today is much easier than it has ever been. Consider the General Electric 3 inch TV from 1928 which had a total width of 9 inches, a footprint of roughly 6 X 6 inches, and which stood roughly 12 inches high. The 1974 Zenith had a 25-inch screen and a total width of about 32 inches. Fortunately, things have changed quite a bit in recent years, and you should be able to judge the total size of a TV using its standard screen size by applying a few simple rules.
How Large is a 75 Inch TV Likely to be?
You don't need to understand the state of microelectronics used in modern electronic and computer components to know how much hardware must surround the average modern TV monitor to make it work. You only need to look at the frames of a few of today's standard models to be able to tell how bulky a 75 inch TV is likely to be.
As a general rule, a modern TV will be encased in roughly one-half inch of hardware from the edge of the (actual) screen to the outer edge of the device. It will have between 3 and five inches of hardware protruding from the back and which takes up about about 90% of the total size of the screen.
However, if you don't have your TV with you, can't find the dimensions online, or don't know anything about it other than the standard screen measurement, you needn't abandon yourself to sheer guesswork. You can come up with a pretty solid estimate based on the standard screen size measurement alone as long as you know it's a flat-screen TV made some time in the last 15 years. All you need is a tape measure and a little creativity.
How to Guesstimate the Size of a 75 Inch TV
Supposing you know the standard measurement of your TV but know nothing else about it, you can still probably measure it to within an inch or two on all sides.
Find a large enough spot of open floor and get your measuring tape ready. Then measure out a straight line the length of the standard screen measurement of your sight-unseen flat-screen TV. Considering the ends of the measured length as the corners of your screen, work out a rectangle shape that describes the edges of the screen. You can use objects with right-angled corners like books, picture frames, etc., to help if you want your approximation to approach perfection.
Mark the corners not described by the position of your original measurement to complete your simulated screen. This should be the size of your sight-unseen TV. You should now have a practically perfect representation of how large the screen will be. Now, add one to two inches on all sides of the square representing your screen. This should be a workable representation of the size of your TV screen.
You can use this information to plan where you might mount it on a wall, where you will position it on a stand, or the feet it comes with.
If the depth of the monitor is important to you, then you can expect a 75 inch TV will probably be between three and four inches thick. If you're going to place it inside a custom cabinet, the thickness might be very important indeed. That number is likely to be the most difficult to predict since the thickness is the one area where advancements are most rapidly being made in this type of technology. But if space is at a premium, you should assume it's thicker than three inches.
Feet, Do Your Duty
Another thing you will need to account for is the mounting hardware. These are the feet the TV will stand on, the brackets used to mount it to a wall, and so on. Unfortunately, there's no reliable way to account for the size and weight of the feet and mounting hardware.
Flat-screen TVs that stand on a flat surface have several different types of feet. Some have four feet that extend to support it like a table. Some have a single foot that attaches to the bottom of the TV and spreads out flat. Wall mounting hardware is just as diverse. Some use holes on the back of the TV to use like the hanging hole on the back of a wall clock. Others use an articulated arm with a rectangular enclosure for the TV, and that's just the beginning.
So, unfortunately, you can't account for the mounting system unless you know exactly what it is. Your best bet is to plan to give the TV at least three inches of clearance on the front and back, and at least one-half inch of clearance all the way around the edge of the monitor casing.
Making Close Enough Work
If it's vital to get the dimensions of your TV exactly right, you might need to wait to build that cabinet until you get the TV right in front of you. If you're willing to fudge the numbers, there are lots of ways to snug it into a tight spot after the fact. All you need is a little luck and a little more creativity.