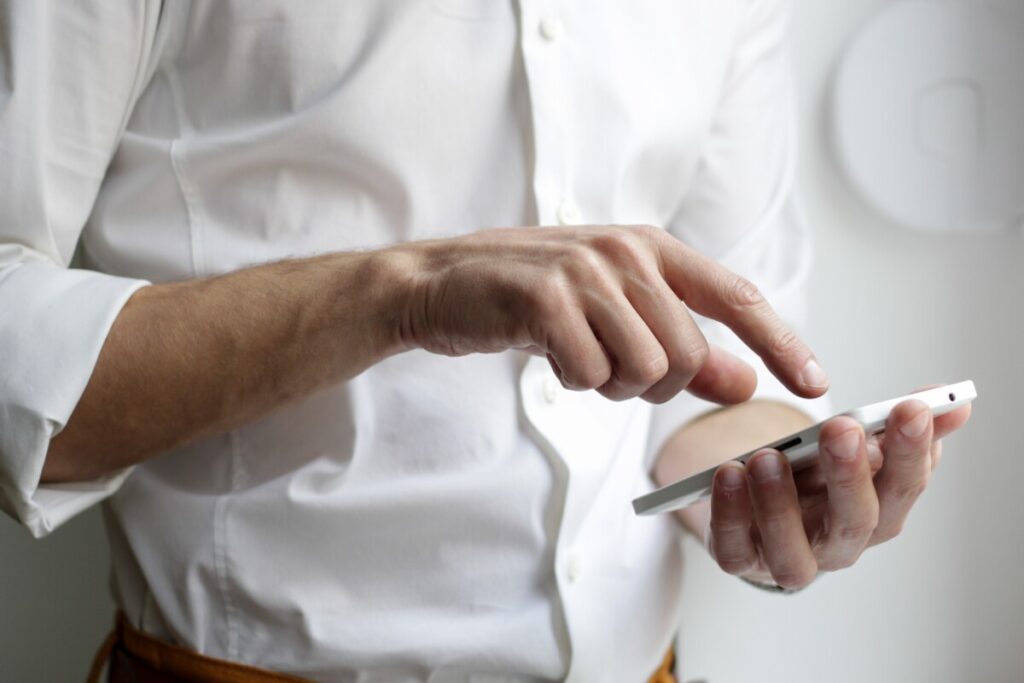 I have several Amazon Echo's in my home, four to be exact. But Iv just recently purchased the Amazon Echo Show.
Having an Echo that has a camera made me ask the question can I view my echo show camera from my phone?
Yes, you can access your Echo show camera through your phone or any other Alexa enabled devices by using the Drop In feature. The Drop In feature makes it easy to drop in unannounced without calling or even have the receiver of the phone call pickup. You will be able to communicate with your contact instantly through voice & video your immediately.
Before you are able to drop in unannounced on your contacts they must first allow you permission to use this feature. All you need is the Alexa app in order to communicate with Echo devices.
Below is a step by step guide on how to set up and enable this feature as well as how to use it.
How To Set Up Drop In
Open The Alexa App & click on the hamburger icon on the top left corner. Then click on Settings & select the device you want to give permission to drop in.
Once your device is selected click on "Drop In" & choose "On". (Setting it to "On" allows all contacts you enabled to be able to drop in).
Go back & click on the conversations icon on the bottom then tap the person icon at the top choose the contact you want to allow and enable "Allow Drop In".
And you're all Set!
(Skip to 1:27 on the video to see how to set up Drop in)
How To Drop In
Once the setup is all complete all you need to do is:
Inside the Alexa app click on the conversation bubble icon on the bottom
Select Drop In & you will be able to see all the devices your able to Drop In on
Select your Echo Show & you will now be able to see and hear everything from your show through your phone.
If you're trying to Drop Into your Echo show from your other Echo Show all you need to do is say say "Alexa, Drop in on (contacts name).
There are a few things to note when dropping in. You will be able to drop in at any time without needing to call or pickup, you need to allow the device permission before this can be done as shown above.
If you have this feature set but don't want your friends and family to drop in at certain times you are can enable the do not disturb feature, this feature allows you to set specific times were drop ins will be blocked.
This feature helps limit distractions in busy parts of your day but still enables the drop in feature for the rest of the hours in the day.
Should You Use Your Echo Show As a Security Camera?
You could use your Echo show as a security camera but it's probably not ideal there is a couple of reasons for this. Firstly it is difficult to get a clear view of the room since it's tilted slightly upward. Secondly, if the room is dark it will be pretty hard to see anything since the Echo Show doesn't have night vision.
There are various indoor smart cameras that allow you to control through your phone remotely but provide a better experience with better angles, more features such as night vision and more as well as saved recording of the video.
An awesome use for the Alexa "Drop In" is to use it as an intercom. If you have multiple Echos in your home whether it is an Echo Show, Echo Dot, Echo, or Echo Spot you can leave them in different rooms & Drop In and communicate to people in different parts of the room. For example, you will be able to drop into the kitchen, Living room, Master bedroom and easily communicate without having to call or pickup. The best part about this is that you don't even need to be home you can easily communicate with your family on any part of the home from wherever you are.
How To Enhance Your Echo Show
There are a few ways you can enhance your Echo Show making it better than you thought it can be.
The first is making it portable you can easily make your Echo Show portable meaning you can bring it outdoors with you or move it around the house easily without having to worry about keeping it plugged into a specific location in your home. To do this you need a power bank there are several power banks in the market that work with Echo Show one being the Omars 26800 mAh.
The second way to enhance your Echo show is through an adjustable stand. Adjustable stands can help a lot by providing you with a desirable angle. The adjustable stand also helps make your drop ins much better since you can adjust your echo show to not point to high so you don't have to stare at the ceiling when you have conversations with your friends and family on the other side.
Related Questions
If I want to call through the Echo Show does the person behind the call need an Echo Show as well?
No, you will be able to communicate with anyone that has the Alexa app. The Alexa app is not limited to Alexa devices.
Does the Echo Show provide all similar Alexa functionality and services that the Echo does?
Yes, apart from the device's external features Alexa provides similar functionality to the Echo show as it does to the other Echo devices.

Final Thoughts
So there it is, it's incredibly simple to remotely connect to your Echo show using your phone. You can "Drop In" to your Echo show from most Alexa enabled devices all that is required is that you give permission to that device before you will be able to drop in. There are various benefits to Dropping in, one of my favorites is to using this feature as an intercom.
Especially if you have multiple Echo devices you ill be able to communicate with your family in different parts of the room depending on how many Echo's you have & the best part is you don't even need to be home.
The drop in feature can be extremely helpful for many use cases, parents can use the drop in feature to check on their child from time to time to ensure everything's fine. This can even be used to check in on your elderly family members to ensure they are doing fine and just makes it an extremely convenient way to keep up on their well being.