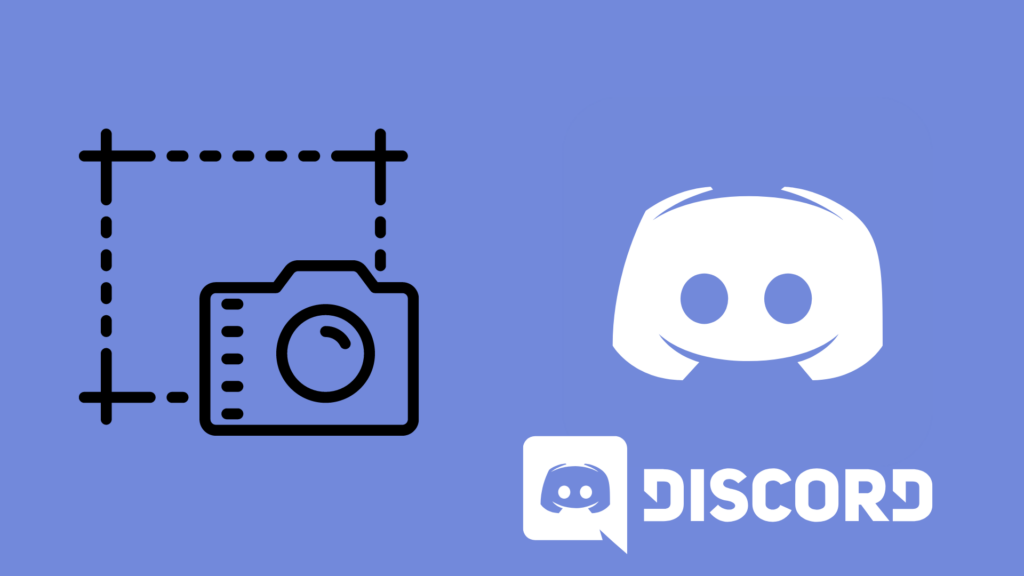 Discord is a convenient, reliable, functional, and lightweight chat application. With more and more important communication going through Discord, there are several reasons someone might want to save or share the discussions. Discord does keep extensive backlogs, but you might be wondering how to take screenshots of those chats.
Device-Based Screenshots in Discord
The easiest way to take a screenshot will be using your device's normal screenshot methods. How that works will depend on its operating system and its user interface design. There are third-party applications that add more options, but the built-in functions will be enough for the majority of users. This overview covers the basics of screenshots on these devices, but not all specifics are covered in detail.
Windows Devices
There are a few different ways to take screenshots in windows. Each is slightly different, so being aware of all your options can make it easier to do exactly what you want.
The Print Screen (PrtScr) button captures all screens onto the clipboard in one image. You can paste it right into Discord or save it somewhere else, but it doesn't save automatically.
Windows Key + PrtScr will automatically save the screenshot in the user's profile under Pictures/Screenshots. It also copies it to the clipboard, so you can still paste it into a DIscord chat.
Alt+PrtScr will only capture the screen that has focus. This is most useful with a multiple monitor setup when you don't want to share every screen.
Alt+Windows+PrtScr captures and saves the active window.
Smaller keyboards may combine the PrtScr button with other buttons. The Function (Fn) key plus that button should work like the normal PrtScr button.
For Windows tablets like the Microsoft Surface, press and release the Windows and Volume Down buttons at the same time.
MacOS Devices
Screenshot commands on macOS are slightly more esoteric, but remembering the first command makes it easier to remember the rest of them. If you don't like those shortcuts, you can change them by opening the Apple menu and navigating through System Preferences and the Keyboard menus to find Shortcuts.
Shift + Command + 3 is the basic screenshot command.
Shift + Command + 4 is a selection tool for snipping a specific region of the screen.
Shift + Command + 5 opens a full screenshot toolbar that includes the above tools, screen recording options, and more control over the captured images. The Options dropdown menu lets you tweak the destination folder and more.
You should see a thumbnail with the image popping up on your screen. Swipe right or ignore it to save it into the selected destination folder.
Linux Devices
There are a number of Linux distributions,  but most keep the same basic format for screenshot hotkeys. Notably, saving is prioritized over copying to the clipboard for shortcut efficiency. Some other UNIX distributions will use the same keybindings, but others will vary.
PrtScr to save the entire screen.
Shift + PrtScr to select a region of the screen to save.
Alt + PrtScr saves only the currently active window.
Ctrl + PrtScr copies the entire screen to the clipboard.
Shift + Ctrl + PrtScr  lets you snip a region of the screen to the clipboard.
Ctrl + Alt + PrtScr puts the currently active window into the clipboard.
Android Devices
Hitting and then quickly releasing both the power button and the volume down button at the same time will snap and save a screenshot on your Android device. A quick flash of the screen and the sound of a camera will let you know that you succeeded.
New in Android 12, you can capture a rolling screenshot that extends beyond the currently displayed information. This is especially handy for capturing large sections of Discord conversations into a single screenshot without further editing. If your phone is eligible for the Android 12 upgrade, this feature makes Discord screenshots significantly easier without requiring a third-party application. Some phone manufacturers include similar functionality, like LG's Capture+ screenshot tool.
Apple Mobile Devices
For Apple mobile devices without Touch ID, you'll hit and release the side button and the Volume Up button at the same time. In models with Touch ID or a Home button, you'll use it and the side or top button, depending on the model. Most iPads and the iPod Touch will have a top button. Whichever combination ends up being used, you'll see a small picture pop up for you to check the screenshot. On iOS 14 and later, you can select that thumbnail and change to the Full Page option to take screenshots of extended pages.
Using Discord Screen Share
For play-by-play updates, sharing your screen is an easier way than taking individual screenshots and sending them. There are a large number of free and paid programs for screen sharing, but Discord's is built right into the app and easy to use.
When you join a voice channel, you should see the option to share your screen right next to the button for starting a webcam video. After clicking it, you have the choice to pick a specific program to share or send your entire screen. Picking one program is simpler with multiple monitor setups or saves face when you don't want to expose the 50 tabs open in your Internet browser.
Exporting Discord Chat Logs
If you're looking to share an entire message history, screenshotting one page at a time is slow and cumbersome. Scrolling screenshots are not available for every device, screen recordings have much larger file sizes, and screen sharing only works for small groups that are actively watching. Copying and pasting the text loses formatting and images.
Enter DiscordChatExporter, an open-source project for Windows, macOS, and Linux that creates extended Discord chat logs with less hassle. Installation and usage are covered on the project's page, so be prepared for more reading. Until Discord integrates a better way of exporting chats, the extra effort is necessary if the basic screenshot tools don't offer the functionality you want.