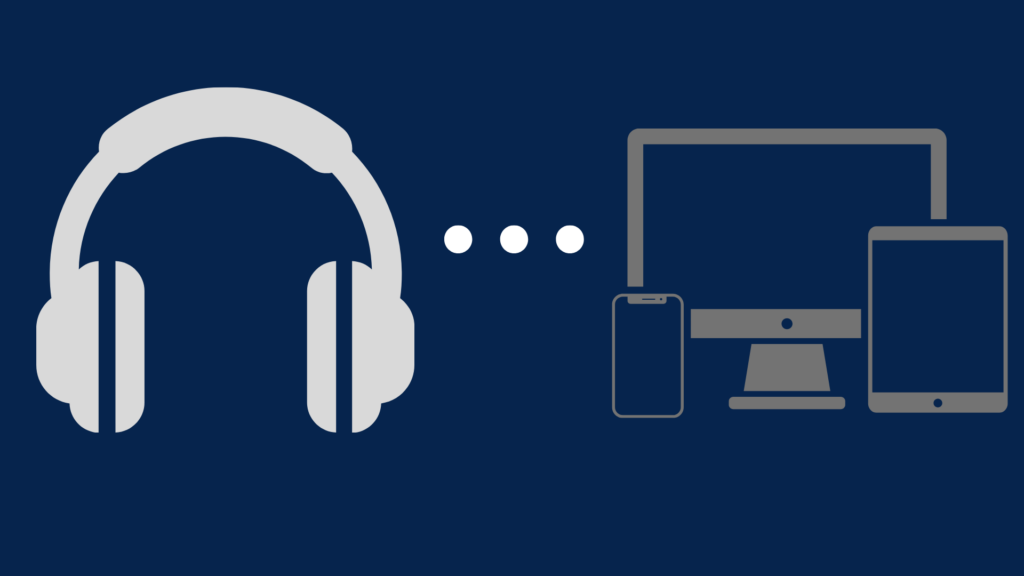 Insignia has a wide array of headphones that pair with other devices through Bluetooth. If you're a fan of the company or have never used Insignia headphones before, don't worry. Pairing your device is a relatively simple process and only takes a few seconds to do if done correctly.
To pair Insignia headphones to a Bluetooth device, turn the headphones off before holding down the power button for 10 seconds. After ten seconds have passed, the device is ready to be paired through Bluetooth. Select your headphones on your computer, tablet, or smartphone's Bluetooth settings list.
If this still won't pair with your device, there may be another issue. Luckily, a few workarounds can help ensure that you can pair it with your desired device. Below, we will break down each step and workarounds for when your Insignia headphones are experiencing issues.
Pairing Insignia Headphones via Bluetooth 
Pairing your Insignia headphones to your device is very easy if you follow the steps outlined in your user manual. If you don't have your user manual, Insignia generally pairs their devices using the same method for each device. Alternatively, we can walk you through the process below.
Step 1: Power Off Your Headphones
You will need to power off your headphones to activate the pairing mode completely. Pairing can be done by holding down the power button on the headphones for a few seconds. Once the lights turn off and the headphones are powered down, you can move on to the next step.
Step 2: Turn On the Bluetooth
If you haven't already, make sure the device you are trying to pair the headphones with has its Bluetooth turned on. If the Bluetooth is off, your device will connect and show up on Bluetooth for other nearby devices. So, make sure you head to your device's Bluetooth settings and switch it to actively search.
Step 3: Activate Pairing Mode
The pairing mode puts your device into a specific process of finding a connection with a device. The process works by creating a link between your Bluetooth devices to enable a wireless connection. Your headphones will then link to possible connections, and you will be able to select them from your device's Bluetooth settings.
To do this, hold down the power button for 10 seconds. You should hear an audible beeping sound that indicates that the device has been paired. Once it is, you may also see a blinking red LED light on the headphones.
Step 4: Select Your Headphones on the Device
Once the pairing has been indicated on the headphones, you can open your device's Bluetooth settings. Here, you should see the name of your headphones listed for possible devices to pair with. Select the Insignia headphones, and you should hear an automatic beep.
What to Do If Headphones Aren't Pairing?
We all know the frustration of doing everything right, yet the headphones still aren't pairing. If that's the case, you can inspect a few things to make sure there isn't a problem with the headphones. Here are some common issues you can check.
Check Previously Connected Devices
Sometimes, headphones will stay paired with a previously used device. You will need to open up the device and check the Bluetooth settings in these cases. If the settings indicate that they are paired with the Insignia headphones, you'll have to unpair them by clicking "unpair."
Make Sure Bluetooth is On
We also see many people overlook that their Bluetooth is turned on. Sometimes the Bluetooth can be turned off via a hotkey on your keyboard. If you're typing fast and hit the wrong button, this can easily happen.
Before pairing, make sure that your device's Bluetooth is turned on. Even if it is, you may want to ensure that you have a stable internet connection or that your device isn't in Airplane mode.
Make Sure Headphones Are Charged
Headphones sometimes come with a low battery indicator, but once they are out of power, they will no longer be able to be paired, even if they are turned off. So, you will need to test the headphones to ensure that they are charged. Suppose the headphones turn on and there is no low battery indicator. In that case, you can turn the headphones off again before attempting to pair the device.
Pair Insignia Headphones FAQs
How Do You Put Headphones in Pairing?
Almost every headphone will have a pairing mode that operates by holding down the power button. Make sure that your headphones are off first before holding down the pairing button for a few seconds. There should be a blinking light and an audio cue to let you know that it worked.
Why Won't My Insignia Headphones Connect?
Insignia headphones use Bluetooth to connect to devices. You need to make sure your Bluetooth is turned on on your computer, tablet, or smartphone. If you still can't find it, then it may be paired to another device and will need to be unpaired before pairing to a new device.
How Do I Reset My Insignia Wireless Headphones?
To reset your Insignia wireless headphones, you will need to turn your stereo headphones off. To do so, press the power button on the headphones and hold the button down for at least five seconds. When the headphones enter pairing mode, the LED lights will blink red up to ten times.
Conclusion
Insignia headphones are known to be some of the best and most affordable headphones on the market. However, Bluetooth connectivity can sometimes be finicky. It will require you to learn how to pair and unpair your device. Luckily, with a bit of practice, it's not too hard to quickly pair your headphones with any device.
If you're struggling to find your headphones using a Bluetooth connection, then your device may still be paired to a previously paired device. So, being able to unpair and pair the device quickly will come in handy. Hopefully, we've helped you learn how to pair insignia headphones to your device.