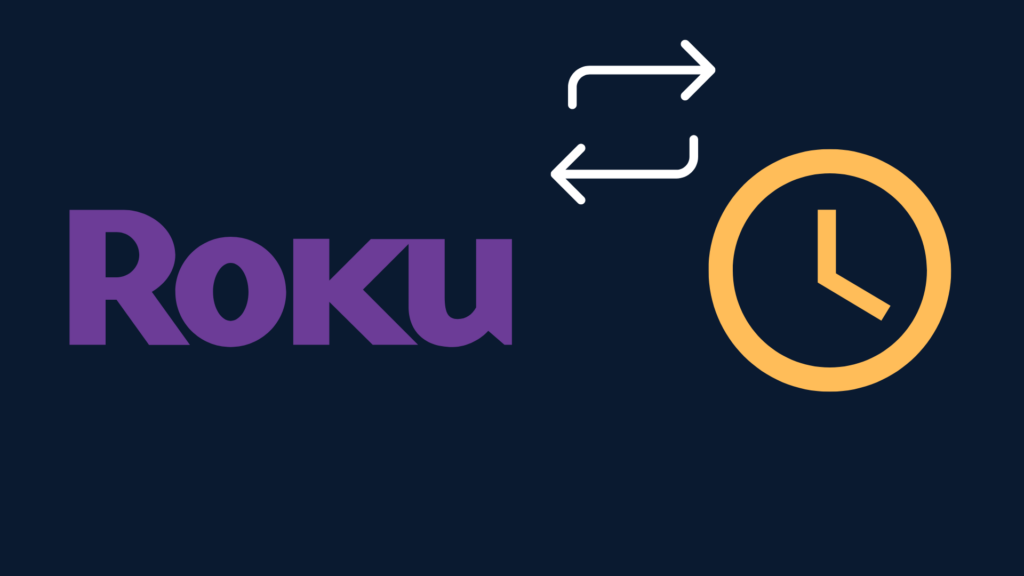 Roku streaming devices can be brought and used anywhere in the world as long as there is a television to connect them to. In fact, devices like the Roku Streaming Stick have user interface features that ask you if you and set you up for using dorm or hotel WiFi. If you are traveling with your Roku, you will likely want to change the time on your device, so you don't mess up your schedule. 
How You Can Change the Time on Your Roku Device
You can change the time on your Roku device or TV in practically the same way. Start by clicking the "Home" icon on your remote, then scroll to and select "Settings" in the menu, click "System," and lastly, click "Time." Select "Time Zone" or "Clock Format" to alter the time.
Some Special Features in the Roku Clock Settings Menu
In the "Time Zone" menu, you'll be able to choose a specific time zone, or you can choose to make your Roku device automatically know the time based on the WiFi you are connected with. You can also change your clock to a 12-hour or 24-hour format or even turn it off in the "Clock Format" menu. Roku streaming devices do not have a built-in alarm feature, but third-party apps allow you to set alarms, so be sure to check your alarms when traveling so you don't miss an important meeting.
A More Comprehensive How-To on Changing Your Roku Device's Time
Not all Roku-branded products have the same menu interface. However, all Roku streaming device players, the Stream Stick, Streambar, Ultra, and Express models, use the same interface called the Roku Channel. If you have one of these devices, view this how-to section. If you have a Roku Smart TV, such as a TCL or Phillips, look in the next couple of sections of the article.
To start for any Roku streaming device, begin by powering on your Roku device. If your Roku device is already powered on, select the "Home" button on your Roku remote. 
Proceed by scrolling to access your menu. This can be done by pressing the arrow keys, usually multiple times, until you reach the top or left end of your screen. If you have updated your Roku TV within the past five-plus years, your menu will be on the left-hand side of your screen. Once the menu opens, scroll until you see "Settings," and then press select or the "OK" button on your Roku remote. 
Next, click "System." You should see a row in the "System" menu that says "Time." Select "Time," and then you will have two main options to alter your time settings: "Clock format" and "Time zone." By clicking either of these two options, you will be able to alter the time on your Roku device.
The "Clock format" menu will allow you to change your time formatting to a 12-hour or 24-hour digital clock. You can also turn the clock function off if you want to watch TV or stream guilt-free. 
The "Time zone" menu allows you to change your time zone to where you currently are. You can do this through the manual or automatic option, which will check your WiFi router's settings for the current time. The manual option once clicked on, gives you a list of all the time zones in the world to choose from. If you choose the automatic option, your time will change whenever you connect to a new WiFi network outside of your last time zone. 
How to Change the Time on a TCL Roku TV
To change the time on a TCL Roku TV, begin by going into the settings tab. Modern Roku TVs, and streaming devices, have the settings section on the leftmost sidebar. From there, scroll to and then click "System." At the system window, you can click "Timer," which will allow you to change the time, along with setting a sleep timer and auto standby.
As an additional note, the Smart TV models that include Roku generally have alarm features built into the television. So, if you want to limit your TV time while traveling for whatever reason or if you need to set an alarm, you can. 
How to Change the Time on a Phillips Roku TV
Begin by clicking the gear icon on your television remote to open the settings window. Then press the down arrow to be able to scroll through your settings options. Scroll all the way to the right until you find the "All settings" option, and then press "OK." From there, scroll down until you reach the "Region and Language" section, press right, then choose "Clock." 
Different Phillips Roku TVs and Roku Smart TVs may name their setting's menus different things. If you cannot find a section that says "Clock" or "Time," try to look for a general or all settings menu.
Why does my smart TV show the wrong time?
Regardless of brand, smart TVs look to the connected WiFi network to tell the time and date unless you have manual options set up. While this may not be the case for a couple of older models, generally speaking, this is usually the root of your issue. If you use your smart TV for gaming or with a DVD player, trust the times on those devices above the time set on your smart TV. Many external devices have built-in clocks that tell the time automatically.
Are all TCL TVs Roku?
TCL is a major electronics producer based out of China that develops televisions and TV equipment with smart capabilities. Not all TCL TVs are Roku; there are a couple of models with Google TV. However, the vast majority of TCL TVs, especially those sold at large department stores in the United States, have a Roku Channel interface.