Uncategorized
How Many Devices Can Hook Up to One Bluetooth Device?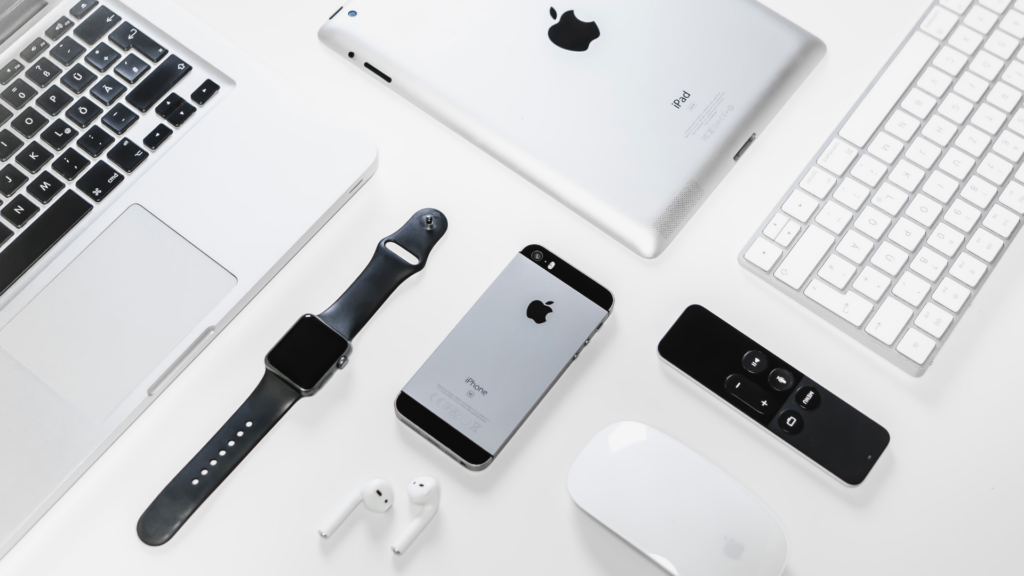 Bluetooth technology has come a long way since its initial release as a new communication protocol in 1999. Back then, it was primarily for taking phone calls and could be volatile on its best days. Now, we have Bluetooth 5.0, which is far more advanced and capable of connecting multiple devices.
Depending on your Bluetooth device, you can connect up to seven other devices with Bluetooth capability. A Bluetooth 5.0 device is necessary for that many connections. Previous generations are capable of multiple connections but with fewer devices. 
As things stand now, the last Bluetooth release was in 2016, and it arrived with the capability of supporting up to 7 devices on a single Bluetooth hub. It also offers dual audio, meaning that it can stream music or other audio to two devices at once, a first for Bluetooth technology. 
What Are the Best Applications for Multiple Bluetooth Connections?
Bluetooth 5.0 and the succeeding firmware upgrades allow devices that are come with Bluetooth 5.0 to connect to multiple devices, and the two largest applications for that many connections belong in the audio and smart home department.
Smart homes are becoming the standard within most homes in America. In fact, almost every home has something smart in it, regardless of whether or not it is organized into a larger network. 
Improving to 5.0 was necessary and came at a time when smart home technology was really starting to kick it into high gear. There are three main competitors to Bluetooth communication protocols in the wireless, smart home war:
Not only does Bluetooth have a solid foot in the door, but it's also integrated with smart home tools that also facilitate the use of other communication protocols. For instance, Alexa uses Bluetooth, and as a smart home hub, it can also utilize Z-wave. 
While it doesn't combine the two (that's not possible), it allows some of the tools on one communication spectrum to interact with tools on another communication spectrum. 
It was necessary for Bluetooth to have an expanded device connection capability, especially if there was to be any competition in the smart home market. 
Most Bluetooth-capable devices released today are going to run with Bluetooth 5.0, which makes the most sense, especially considering that this communication protocol is now seven years old. 
Almost all Android smartphones, iPhone (since the iPhone 8), LG V30s and up, Google Pixel 2 and up, Sonos, Bose, Mifo, Samsung, Sony, and so many more only release products that are Bluetooth 5.0 capable. 
This means that music can now be streamed to these devices in Dolby Atmos, with lossless audio, spatial audio, and all in hi-res. Also, you can capture all of the advantages of exceptional music with two different devices at the same time.
What is Dual Audio?
While you can connect up to 7 devices with Bluetooth 5.0, you can only stream audio to two devices at once. Considering the complexities of compressing and unpacking audio, with spatial and lossless tech and Dobly Atmos to boot, that's pretty impressive. 
With dual audio, you can take your Android or iOS device, connect it to your wireless headphones, and a Sonos Speaker in the living room, and stream the same music to both devices simultaneously without losing the quality of the signal. 
How to Use Dual Audio with an iPhone
Starting with the iPhone 8, all iOS iPhones and iPads utilize Bluetooth 5.0, which means that you can set your iOS device to stream Apple Music to two devices at once. 
Open your iPhone to the Home Screen
Go to Settings
Go to Bluetooth
Pair both of your devices, one at a time
Start playing audio in one of them
Go to the Control Panel (swipe down from the top right of the phone)
Select the Music option
Select the Share Audio option
Once the iPhone selects the second device, select the Share Audio button
Manually adjust the audio for each device
How to Use Dual Audio with an Android
Android and iPhone don't do much to separate themselves from one another when it comes to setting up these things. The Android sets up in much the same way. 
Open your Android phone or device to the Home Screen
Go to the Settings Menu
Select Connections > Bluetooth 
Pair both Bluetooth devices to your Android
Once they are paired, select the … on the right of the screen
Select Advanced Settings on the menu that opens
Toggle On  the Dual Audio setting
Select Media in the Quick Panel
Select both Bluetooth Devices  for audio output
As you can see, there isn't much of a difference in terms of setting up the dual audio feature between iOS and Android devices. The method that you use to set them up for both smartphone devices is going to be the same or very similar to other iOS or Android devices. 
Also, it's not just Bluetooth headphones that you can set up on Dual Audio. You can set up two Bluetooth speakers on either side of the house, a primary speaker and a set of headphones, or any other combination that you consider worth the time. 
The one issue that you might have is that some of the devices that you are attempting to sync may not be compatible with Bluetooth 5.0. Most devices that were released post-2016 should have Bluetooth 5.0.
However, that's not always the case, as some devices save consumers money by releasing devices that have older generation software in exchange for newer generation software in some other format.
If one of your devices is Bluetooth 4.2, for instance, your Bluetooth 5.0 device will automatically default to Bluetooth 4.2.
All Things Considered
While you can set up seven devices on a single Bluetooth hub with today's Bluetooth technology, it's not worth much beyond having them connected when you need to access Bluetooth, along with that particular device, quickly. 
However, the Dual Audio feature is phenomenal, and you will be surprised at how many uses that you can find for it. Here's hoping for a Tri Audio function in the future because that's bound to be the next best thing.