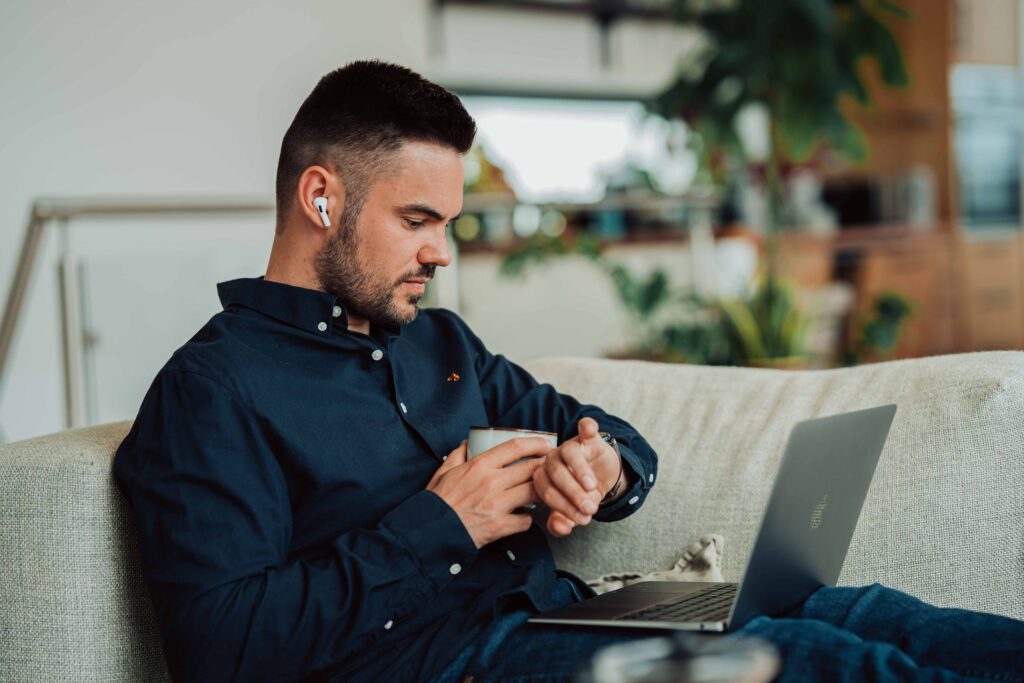 More and more people are investing in Airpods or similar wireless earphones as more devices ditch the headphone jack. However, you might be disappointed if you've come home and realized you couldn't pair them with all of your devices. Don't worry; there are ways around this, and we're going to have a look at your options today.
Apple's Airpods are designed to be connected to your devices wirelessly using Bluetooth. However, there are ways to get around this, and you can connect your Airpods to gadgets that do not use Bluetooth. Don't worry; you don't need to upgrade your device just to use your wireless earphones.
In this article, we will break down how you can connect your Airpods to various devices that do not use Bluetooth so that you can still enjoy the benefits of your wireless earphones with older devices or ones in which the Bluetooth may have broken.
What Does A Bluetooth Adapter Do?
The easiest way to connect your Airpods to a device that does not use Bluetooth is to buy an adapter to attach to your device. This will allow your earphones to connect via Bluetooth to the adapter. 
Bluetooth adapters can be plugged into a device that does not typically use Bluetooth in order to connect to it wirelessly. For example, if you have an old iPod that does not use Bluetooth, you can plug in a Bluetooth adapter and connect wireless headphones or earphones like Airpods to it, which you would not be able to do without this extension. 
Bluetooth adapters are typically USB- based devices, but you should be able to find one that attaches correctly to the device you're looking to pair to your Airpods. 
Once you have plugged in your adapter to the port of your device, Bluetooth adapters are hardly noticeable as they are so tiny, so they should not disrupt your user experience at all.
Online, you can buy Bluetooth adapters for around $10, which might undoubtedly be worth it in order for you to be able to connect your Airpods to a device.
How To Use A Bluetooth Adapter With Airpods
A Bluetooth adapter can help you connect your Airpods to so many different things that they wouldn't be able to usually due to the lack of Bluetooth connectivity. You can connect to your car stereo if it doesn't already use Bluetooth, a projector, speakers, old iPods, TVs, and Playstations, for example. 
Two popular options for Bluetooth adapters are the EUASOO Bluetooth Transmitter and Receiver, and the Airfly. The Airfly is a little more expensive, but both are rated highly and should pair with your Airpods just fine.
They both come with a 3.5mm cable, which can be plugged in to your device. You should be able to pair your Airpods with this extension, and then anything sound that comes out of the device is streamed to your Airpods. Pretty cool, right?
People have managed to connect via Bluetooth to record players, high-quality speakers, and old phones that do not use Bluetooth. The device has about 8 hours of battery life, which is pretty impressive for such a small device.
Another thing that a Bluetooth Adapter allows you to do is connect two sets of earphones to one device, which is not ordinarily possible. Therefore, two people using Airpods, or similar wireless earphones or headphones, should be able to connect to the device with the adapter and listen to the same thing.
So, you can't really connect to Airpods without Bluetooth. However, you can easily buy a Bluetooth adapter cheaply in order to connect your Airpods to many different devices that do not usually use Bluetooth. All that this requires is plugging in the adapter to the device and connecting your Airpods to the adapter. 
Can You Connect To Airpods Without The Case?
This is another concern of many. Airpods are small, as are their little cases. Though it might be best to replace your case if it is lost, you can still connect to your Airpods without the case.
If you have already paired your device to your Airpods, then you will be able to connect your Airpods to it regardless of whether your case is out of charge, if your Airpods themselves are charged. 
The same thing applies when connecting to a Bluetooth adapter. If you have connected to it previously, you should not have any issues doing so again without the case. The primary purpose of the case is to charge your Airpods.
However, if you have never paired to this device before, then you will need the case to connect your Airpods to the device. The button located on the back of the case will help you connect your Airpods to a device via Bluetooth, whether your device is Apple or Android.