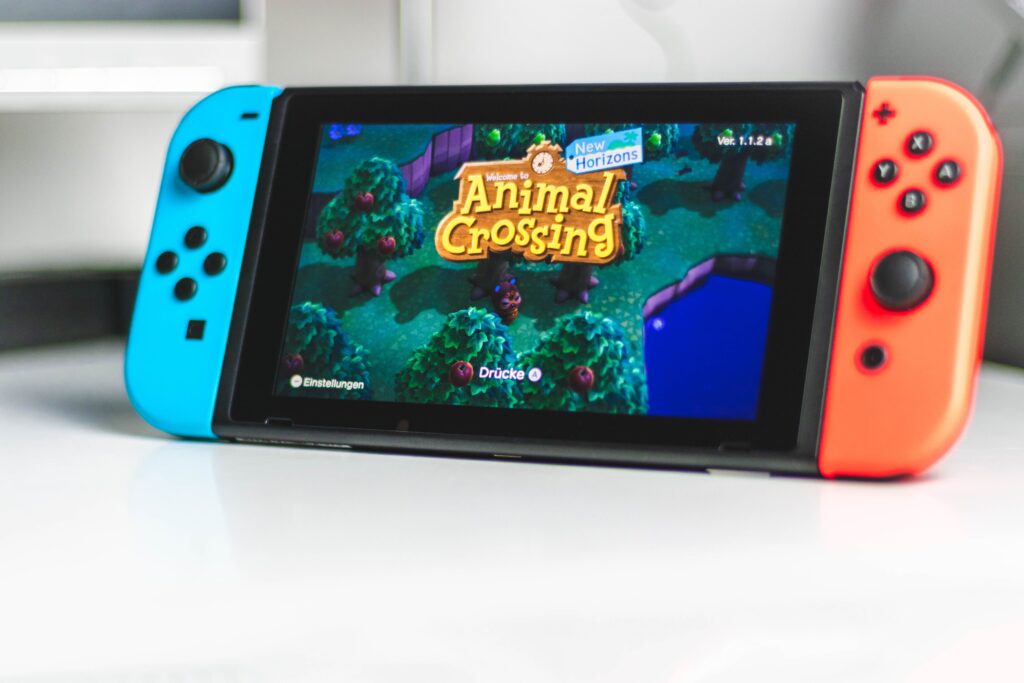 Video gamers have been captured by the world-building gameplay of Nintendo's Animal Crossing. Players interact with the game's animal characters to develop their islands, but does the game offer a collaborative multiplayer experience that allows fans to connect in the world they love most? Read on to learn the ins and outs of Animal Crossings's two-player gaming on a single Nintendo Switch.
Can two people play Animal Crossing on the same Switch?
Yes. Up to four residents can play Animal Crossing: New Horizons simultaneously on a single Nintendo Switch system. However, all players must live on the same island.
Multiplayer gaming can increase if your Switch system is connected to WiFi or through local multiplayer. Each New Horizons game supports up to eight players on a single island. This opens up a range of traditional multiplayer interaction, as all player characters can manipulate and build a single world.
How does multiplayer gaming work?
The player who begins the game and works through the tutorial establishes himself as the island's "mayor." The mayor will be the only player with complete island access, enabling him to make large-scale changes to the world. After the "mayor" profile is created, other users on the same Switch can join the island.
Once two users, including the mayor, have created accounts, an app will unlock on players' in-game phone, their "NookPhone." This app, "Call Islander," allows users to invite other players who share an island to play together in Party Play mode. The gamer who launches Party Play will be the session Leader and other players will be Followers. Party Play supports up to four players.
On "Day 2" of gameplay, users unlock Dodo Airlines, which is the game's multiplayer hub. Dodo Airlines enables the online and local multiplayer modes, which both allow up to eight players.
How do I launch multiplayer modes?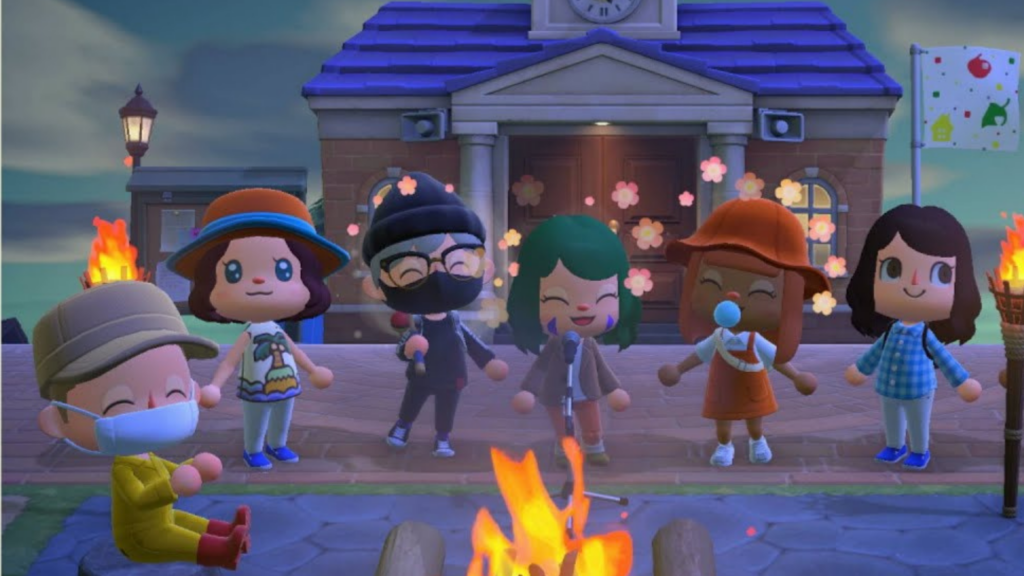 Party Play can be launched at any time during gameplay:
Press the ZL button to access the NookPhone.
Select "Call Resident" using the yellow flag icon.
Select the players you would like to join, select "Confirm," then "OK."
Choose the controller type for each player; players can use a single Joy-Con, two Joy-Cons, or a Pro Controller.
After reading through the information on the screen, select "Close" to begin playing.
To end a Party Play season, the Leader must access the NookPhone, and select "Call Resident" to return to single-player mode.
Local multiplayer mode enables users in close proximity to play together without a wireless connection. Switches use an ad-hoc wireless network, meaning it only works Switch-to-Switch and does not require an external wireless connection. However, players can only be about 10 feet apart and each will need their own Switch and copy of the game. To play in local multiplayer mode:
All players must go to the airport on their islands.
The Leader (resident of the island where you wish to play) has to open the gate by selecting "I want visitors," then "Via local play," then "Roger," and finally "Fling 'em open!"
To open the gate to only specific players, select "Let's set a code." Share your four-digit code with the players you want to join.
Players visiting your island must select "I wanna fly," then "Via local play," then "Roger," and finally "Let's fly."
When players' planes land on your island, select "Next" on all systems to review information on the multiplayer chat function.
After all visitors have arrived, the Leader can return to the airport to close the gate to prevent new visitors from coming to the island.
When a player wishes to leave your island, they can return to the airport and select "I want to go home."
The leader can press the (-) button at any time to end the multiplayer session and send all visitors home.
Online multiplayer works in the same way as local multiplayer but requires a wireless connection and a Nintendo Switch Online membership. To launch, follow the same steps as before, but select "Via online play" instead of "Via local play." Then:
Select "All my friends" to open your island to anyone on your Nintendo Switch Friend List.
To invite specific players only, select "Invite via Dodo Code" to generate a five-digit code that you must share with your friends.
You will receive notifications when new visitors arrive.
If you no longer wish to receive visitors, return to the airport and select "Please close the gate."
The leader can press the (-) button at any time to end the multiplayer session and send all visitors home.
What are the limitations to Animal Crossing's multiplayer modes?
Though playing Animal Crossing with friends brings an exciting dimension to the game, there are drawbacks to the game's multiplayer function.
Players using the same Switch share the same save file, which means your island isn't private, and your developments can be undone or altered by other players.
If the island gets too crowded, the mayor can kick other players off the island at any time.
Though multiple players can share the same Switch system, each player will need their own controller.
Players using the same Switch share a single screen, so Followers must always go in the same direction as the Leader and cannot be left behind.
Not all users will have full game access in multiplayer mode. In Party Play, Leaders can play as they would in single player. Followers, though they can use tools and move furniture, cannot chat, use the NookPhone, or access their pockets. Any collected items will automatically be stored in the Resident Services recycle box. In online or local multiplayer modes, visiting players cannot use the host's Resident Services, and unless a player is a "Best Friend," other users can't access their axe or shovel.
Animal Crossing: New Horizons opens up a new world of possibilities for interactive gaming among players. Despite its limitations, the game's multiplayer modes offer an exciting new dimension to the game.