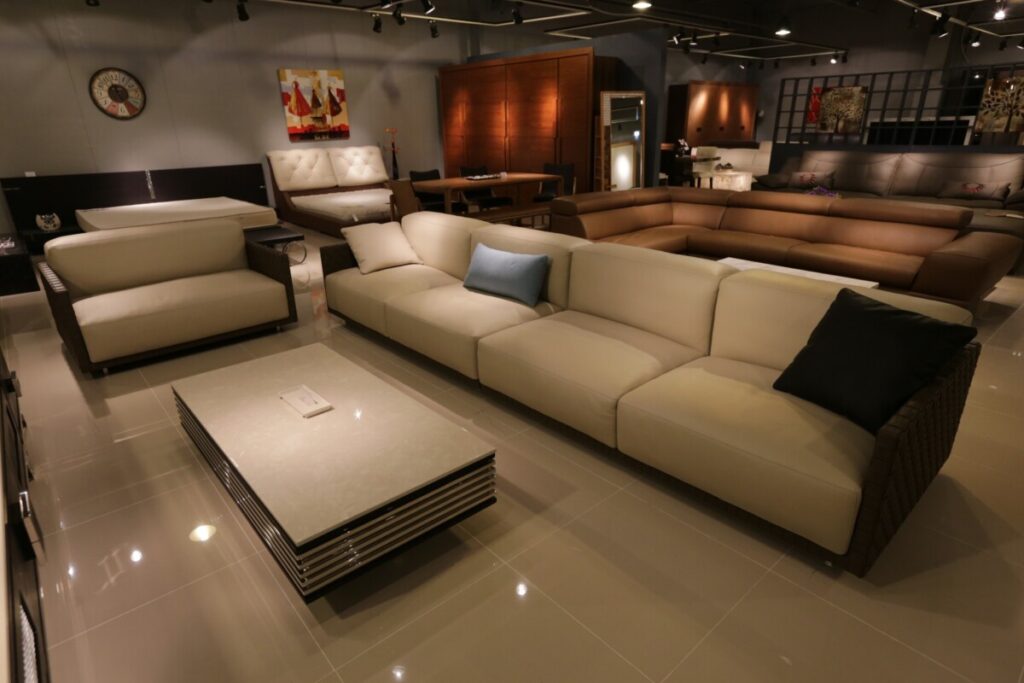 Buying furniture shouldn't be stressful. At the end of the day, you are supposed to joyfully decorate your new living area where you will witness many memorable events.
However, many people find it unbearably dull since it involves days of idle window shopping and stores hopping. It doesn't come as a surprise that an increased number of customers opt for the online shopping experience, which not only saves money but precious time as well.
What better way to find exactly what you are looking for than visiting the online store that offers more than a million pieces of furniture?
Ever since it entered the market eight years ago, Wayfair has kept on improving the platform in order to provide the best service and most versatile item choice to their audience.
You might wonder, is Wayfair furniture good quality? Well, you are in the right place, since we will make sure to provide a substantial answer to that question.
A comfortable shopping experience
The first thing that you will notice on the website is the user-friendly feature. Unlike the physical shops, where you spend hours browsing, here you will be presented with a neatly arranged and categorized products. Their idea is to make shopping not only time-effective but also enjoyable. You will get to browse through more than tens of thousands of companies, from the comfort of your home.
That will leave you with plenty of time to discuss important decisions with your loved ones while searching for the best products for your new house. You can find just about anything on Wayfair, from appliances, utensils, lightning to pillows, rugs, furniture and so on. With all the options at your disposal, your dream household might be only a click away.
Personalized assistance
Wayfair customer agents are there to assist you with the purchase. While they are not employed by the manufacturers themselves, they are mediators between both sides, making sure the parties close good deals. The agents are held responsible for all the details and provide a clear communication channel between you as the buyer and the producer.
They are very knowledgeable about the products, while at the same time, always on the phone with the manufacturers for any additional questions or customized requests. In case you have issues with the delivery or the product quality, these are the people who will resolve it for you.
What is really great about Wayfair is that they have clear policies that enable the customers to use their rights if something goes wrong. Unlike other companies, here you will have the opportunity to talk to a real person, who will ensure the process of the purchase goes smoothly. And if a dispute arises, you will be able to easily address the issue by contacting the agents who will, in turn, inform the suppliers.
Variety of choice
The website has more than ten thousand companies and more than a million products in the store. The vast collection of household items is probably their biggest advantage in comparison to other online shops. The chances are, if you had a particular thing in mind that you still didn't manage to find in a regular store, they must have it. The products' list is updated daily, leaving you with an overwhelming amount of items that you can scroll through for days. It might not be easy to make the final decision when faced with so many options.
Many users find it helpful to compare products in a casual conversation with one of the helpful online agents. The website is also using the newest technology in the form of augmented reality, which will help you get a better image of the product in more advanced computer-generated images.
What is so great about the AT technology?
You will find this feature very useful, whether you are browsing through an app or a laptop. Instead of relying on shop attendants' pieces of advice in a real store, by using the AT technology you will be able to make a decision based on real-time evidence. Shop assistants usually don't understand your needs since they didn't see your house, however, you, on the other hand, have the prior knowledge, which combined with the newest technology, will help you decide what to buy. The entire shopping experience is enhanced through the lens of technology that is changing the way people do business today. You will avoid the unnecessary costs and emotional distress when dealing with delivered orders that might not fit the way you expected them to. The process is fairly easy, as all the agents will do for you is set a virtual room that resembles yours, and add the items you are interested in buying.
Budget-friendly options
Wayfair has also thought about the variety of products in terms of pricing. Think of it this way, you might have set your eyes on an exorbitant item that doesn't fit in your calculations. However, by carefully browsing through the website, we guarantee you will find a similar product that doesn't cost an arm and leg. That way you can still buy what you want, without having to go above the budget. In case you are not interested in pricy items, Wayfair has you covered as well. You can find a multitude of products that don't cost more than a couple of hundred bucks. Rest assured that you will find what your heart desires as they possess an impressive stock of items from all over the world.
Who takes care of the assembling after the purchase?
When you buy bulky items, such as the furniture or wardrobe, some companies expect you to assemble it on your own. Some people find it difficult to assembly even with the instructions provided. Others are simply not in the mood to waste precious time doing something they don't enjoy. Either way, you have nothing to worry about. You can easily check their prices on the website, and save yourself the trouble for some extra cost. You can also consult the agents who will be able to further inform you about the process and advise to the best of their abilities. You will receive all the information about the service professional, including their work background and a photo, who will then be sent to your door in about 24 hours.
Company's policies that you should be aware of
If you have checked the website, loved the products and decided to make a purchase, here is some information that you should bear in mind. Your whole shopping experience will be as smooth as possible if you adhere to these rules laid out by the company itself.
You will find it very convenient to buy furniture and other items both through the website and the app. The two platforms support the AT technology, which enables you to make the best decision on the spot. And what happens when you decide to return the order?
The agents strongly advise you to double-check everything before making the final move. With all the technology and live support at your disposal, it is not likely that you decide to replace the items. For any other issues regarding faulty items, you can always rely on the help of online agents who will communicate your troubles to the producers.
You are expected to repack the product and deliver it back in the same way it was presented to you. Make sure you request a refund or a replacement within 30 days. Once you press the order button, you will be given a code that will enable you to track your order and welcome it in the comfort of your home. Another great thing is that when you purchase goods worth more than $49 you automatically become eligible for free shipping.
To answer your question, is Wayfair furniture good quality?
We wanted to give you a details insight into the company before answering the question. Wayfair is one of the most popular e-commerce stores in America. People from Alaska to New Mexico are using their service to find the best offers when purchasing furniture and other household items. Customers can easily find more details about the products by simply clicking on what they like, which will then take them to the product overview page. There you will find everything you wanted to know about the item, including dimensions, further specifications, as well as suggestions for further purchase. You will also have the designers' help at your disposal, in case you are in a need of a professionally decorated space. With a small fee of $79, you will be provided the access to an online interior design expert who will deliver the project depending on your budget, space, and style.
And finally, based on the overall website performance, products and companies involved, as well as detailed descriptions of the items, we have concluded that Wayfair sells good quality furniture. You as the customer will have the final say, as you will be the one choosing amongst a variety of materials and prices. We recommend you to be patient and persistent as there are many things to be found on this increasingly growing platform.