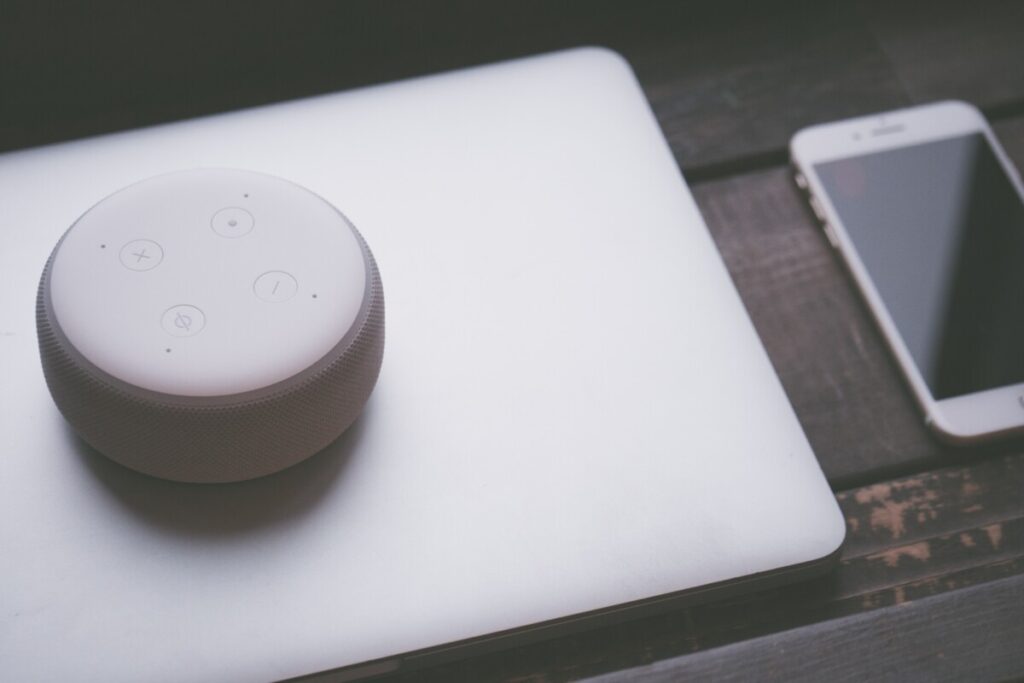 I own many Amazon Echo's and it definitely has made it easy to automate various routines around the house and helped me be more productive. And because it is able to do so much a common question I get as well as read online is do you have to pay a monthly fee to use an Amazon Echo? or does Alexa cost a monthly fee? or Even do you need an Amazon prime account to use Amazon Echo?
The answer to all those questions is no, you do not need a subscription or pay a monthly fee to use Amazon Echo & Alexa, but you can enhance your Echo's capabilities with Amazon Prime.
This includes:
You will be able to order Amazon products by simply asking Alexa
Listen to ad-free music.
Track your orders
Exclusive Echo-only deals to Prime members 
Watch and browse TV shows and movies from prime video.
Below we will take a look at what you will miss out without having an Amazon Prime subscription as well as all the things you can do with no Amazon prime or any other subscriptions whatsoever.
What Will You Miss Out Without a Prime Membership?
Purchase Amazon Products Through Alexa
The first feature you won't be able to use without becoming an Amazon prime member is ordering products by voice through Alexa. This makes it quick and easy to purchase through amazon without wasting much time.
The best part about this is Amazon prime members who own an Echo will be able to capitalize on exclusive deals. This only works when shopping on Alexa. You can find what deals are available by simply asking Alexa for Amazon's latest deals.
Exclusive Deals
As Mentioned above Amazon Prime members who own Echo products will be able to receive exclusive deals. This only works through Alexa so you will have to make the order through the voice-activated shopping feature from your Echo prime membership.
Prime Music
This is the biggest reason to get prime if any, you will be able to stream over 2 million songs ad-free. You don't even have to remember the name of the song for Alexa to play it for you just tell Alexa to play the song that goes like …..etc and Alexa will figure out the song and play it.
Ask Alexa To Track Your Packages
With a prime membership you will be able to ask Alexa "where is my stuff?" and Alexa will provide you with an update on your package's current location.
Order Food
Activate Alexa's Amazon Restaurant skill which will allow you to order food to your home. Simply ask Alexa for recommendations.
What will You Be Able To Do Without A Prime Membership or Any other Subscription?
You will still be able to use all Alexa's awesome features without a prime membership or any subscription fees required. Let's take a look at the list:
Entertainment Features
Play Music (Spotify free, pandora free…etc)
Radio stations
Podcasts
Games
Let Alexa tell you some jokes
Ask Alexa to read one of your books from audible
Watch movies & Tv shows (on Echo Show or Echo Spot)
Conversation Features
Use your Alexa devices as an intercom with the "Drop In" feature
Make calls to friends & family
Make announcements through Alexa which will alert all your Echo's in the house
Productivity Features
Set Timers, Alarms & reminders
Let Alexa manage your calendar
Let Alexa creat a shopping or to-do list for you
Ask Alexa for recipes
Alexa can act as a dictionary
Alexa can browse the web for answers
Smart Home Features
Control your smart lights
Control your smart plugs
Control your smart thermostat
Control your smart Doorbell
Control your smart camera's
Automate your smart home devices with routines
Here's a list of things you can ask Alexa:
"Alexa, call dad"
Alexa, wake me up at 8 in the morning"
"Alexa, what's on my calendar today?"
"Alexa, what's the weather looking like today?"
"Alexa, sing a song"
"Alexa, what are my notifications?"
"Alexa, test my history knowledge"
"Alexa, play the radio"
"Alexa, read my audiobook"
Alexa, read my audible book"
"Alexa, order coffee"
"Alexa, when is my next meeting"
"Alexa, set an oven timer for 30 minutes"
"Alexa, what's in the news?"
"Alexa, request an Uber ride"
"Alexa, turn on the coffee machine"
"Alexa, turn on all the lights"
"Alexa, lower the master bedrooms temperature"
"Alexa, read my new emails"
Related Questions
How does voice shopping work?
Firstly you will need to be an Amazon Prime member to activate this feature. Once you are an Amazon Prime member you will need to enable this option by going to your Alexa app and selecting Settings -> Alexa Account -> Voice Purchasing. You will be able to disable and enable voice purchasing anytime you wish. You will also be able to add a voice code for your voice purchasing option this is incredibly important if you have kids using your echo devices and will prevent them from accidentally purchasing goods from Amazon.
How does Alexa work with smart home devices?
You will be able to connect your smart home devices to Alexa by using Alexa smart home skills. Once connected you will be able to control and automate your smart home devices. Such as smart light bulbs, smart plugs, smart blinds, smart hoover, smart coffee maker, smart cameras, smart doorbells and much more. You will be able to monitor them easily as well as control your devices with your voice through Alexa, you will also be able to create routines with these devices and automate various tedious tasks all at once. For example, you can make a routine that sets off the alarm, opens your blinds, makes a cup of coffee, starts the hoover all at once.
How does voice recognition & voice profile work?
By creating a voice profile you will be able to customize your Alexa experience with each different user. Alexa will recommend you songs, news articles and will even communicate with you differently. It will even store your data separately to other people who use the same echo and it does this purely by recognizing your voice. For example if you ask Alexa to play your favorite music it will start playing the songs you told Alexa to save if someone else asks Alexa to "play my favorite music" Alexa will automatically detect that this is another user and will play that users preferred music.
Final Thoughts
So there you have, there are no monthly fees required to use amazon echo or Alexa but there is a membership available to unlock premium features. The good thing is most of the must-have features are free and do not require a subscription or membership at all.
One of the best features Amazon prime offers & the main reason to even get a prime membership would probably be the premium music there are no ads whatsoever and Alexa can help you find more the kind of music you like. Other prime features are beneficial as well but it's not a deal-breaker to not have them for most people. The exclusive deals are probably a good feature to have but again if you're not purchasing from Amazon frequently it's probably would interest you as much.
An Amazon Echo can truly enhance your life by helping you around the house, increase productivity, enhance your skills, connecting to your smart devices, help you monitor your home more effectively, increase security & much more.