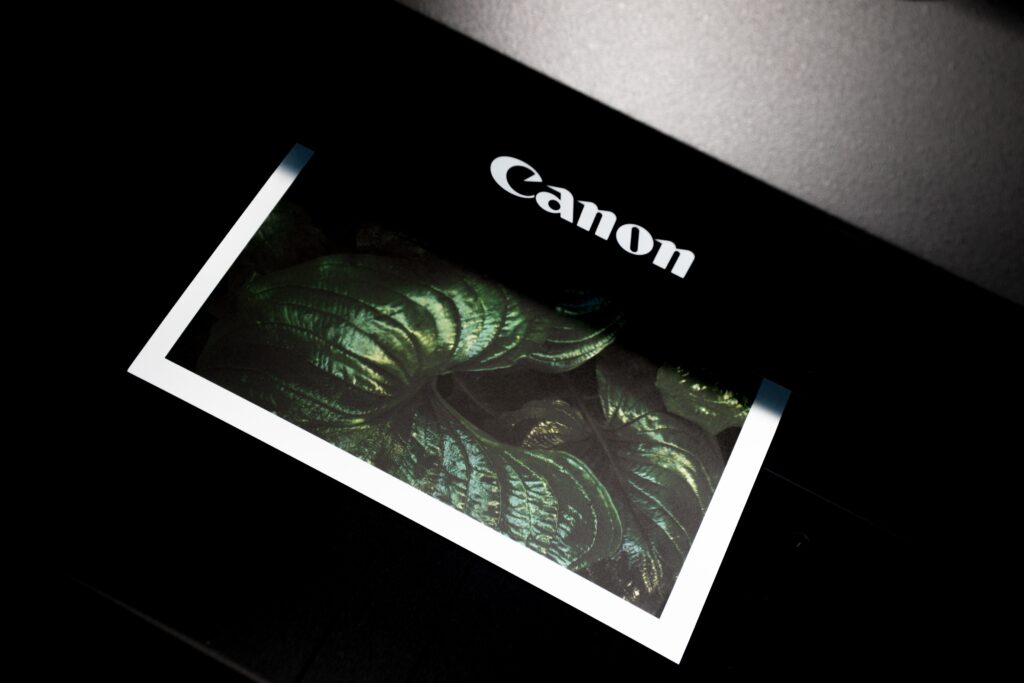 Snapping a pic and printing it is no longer some novel idea; it happens every single day. It seems like it's simple (and it is), though getting everything set up can take some time. Below, we'll discuss how you can connect your Canon printer to your phone and print pictures shortly after you take them.
Connecting your Canon printer to your phone is quick and simple, only requiring you to connect your printer to your wi-fi connection. Once connected, you can easily tap the picture you want to print, click 'Print,' and watch as the magic unfolds, and your pictures are printed right in front of your eyes.
While the task is straightforward, below, we'll go into more detail and add some key suggestions on how you can connect your Canon printer to your phone. Check out our step-by-step guide along with some hints on how to print better, clearer pics in seconds.
How To Connect Canon Printer to your Phone
Connecting your phone to your Canon printer to print pics has never been easier. Follow our guide for both iOS and Android below.
For iOS
Step 1. Download the app
Head to the App Store and download the Canon print app to your device.
Step 2. Check your printer
Before printing, make sure your printer is plugged in and that wi-fi is turned on.
Step 3. Setup
Head to the app and find the option to "Add Printer." From there, register your printer and set it up following the guidelines given.
Step 4. Connect
Once your printer is set up in the app, you'll be prompted to add the network, which should be your home network. Simply click and enter credentials, waiting for 'connected' to show up.
Step 5. Test and done!
Now it's time to test out your connection, doing a test print to make sure the connection is successful. If your test is successful, you're up and ready to print whenever you need to.
For Android
Step 1. Download the app
Head to Google Play and find the Canon printing app. Download it onto your device.
Step 2. Repeat steps 2-4 above
Steps 2 through 4 are the same for your Android device, making sure that you set up your printer with your wi-fi connection and your device successfully.
Step 3. Test and done!
Once you have all the setup done, you can test your printer to make sure the connection was successful and then start printing any pics you want!
Top Tips for Taking Pics from your Smartphone
The camera quality for many smartphones has vastly improved throughout the years, making them a top choice for taking pics on the go. To print better pics, check out these tips.
Tip #1. High-resolution
Whether using your phone's camera or an app, make sure that you're always shooting with the highest resolution. You can select this by visiting the 'options' for either the app or the camera, making sure that high resolution and full-size are selected, both while shooting and editing pics.
Tip #2. Crop, don't zoom
When taking a pic with your phone, it's easy to want to zoom in. However, the further you zoom in, the less resolution you'll have. If you can do it without zooming, take the pic and crop it instead, which will keep the resolution and allow you to hone in on the area you wanted to.
Tip #3. Don't overdo it
Over editing is a thing, one that can take away the charm from photos. We are not saying don't edit but, make sure that you don't overdo it, keeping your pics looking real instead of like imaginary videogame-like worlds (unless that's what you're going for!).
Tip #4.  Be picky with paper
Not only do your pics need to be taken with care and the proper configurations selected, but also the paper must be chosen with care. The quality of paper when printing can make or break a photo, adding or taking away from its overall appearance.
Try out different papers if you're new to printing pictures at home, choosing one that you like best. You might like different papers for different prints, so play around when you can.
Tip #5. Don't forget to sharpen
If there is one thing that you don't want to skip, it's sharpening your images. When printing, this makes a world of difference for your photos, making them look clearer. Make sure that you play with the sharpness before printing, finding the perfect amount that creates the look you were going for.
For access to photos instantly, a Canon printer connected to your phone is just the thing. Make sure that your printer is connected correctly and that you follow our tips on how to print better pics when using your phone for your next on-the-go photoshoot.