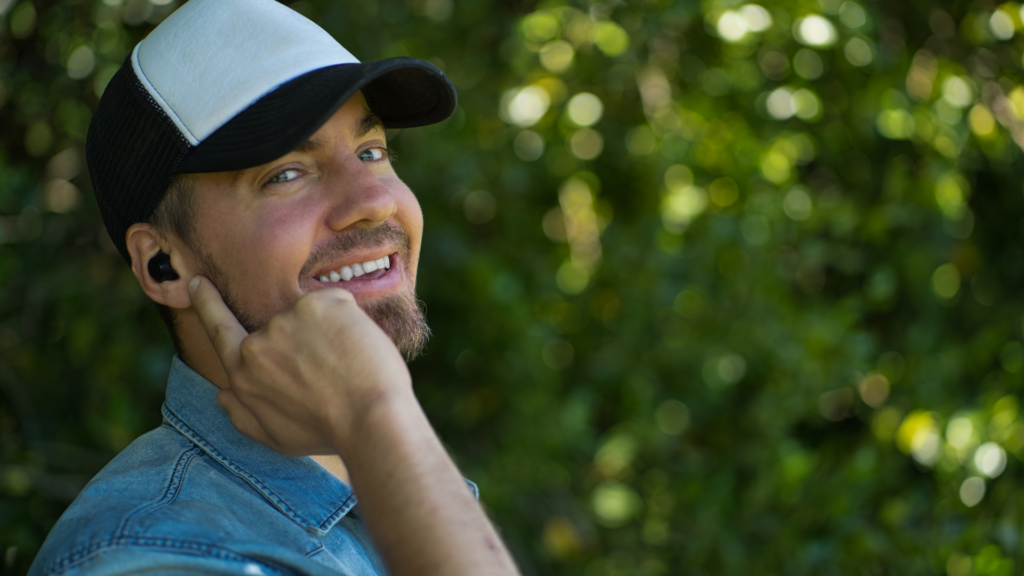 Skullcandy is a pretty big name in the headphone market, offering a dizzying array of options for audiophiles of all stripes. If you're looking for a good pair of earbuds, then you're probably wondering if Skullcandy earbuds live up to the hype. Here, we'll take a closer look at Skullcandy earbuds and see how they stack up under scrutiny.
How Good are Skullcandy Earbuds?
For the most part, they're pretty good. They're not perfect, but you can expect great designs, excellent wireless connectivity, impressive battery life, and punchy bass that leave a great first listening impression.
What Makes Skullcandy Earbuds Stand Out
The Skullcandy brand is a favorite among listeners in search of affordable headsets that not only look good but offer impressive sound quality for the price. This brand proves that you don't have to spend a lot of money just to get your hands on good quality earbuds, as our in-depth look shows in thorough detail.
Skullcandy Earbud Pros and Cons
Every brand has its own set of benefits and drawbacks and Skullcandy isn't alone in that regard. You'll find plenty of things that you'll like about Skullcandy earbuds, along with a few things you could do without. The following touches on the biggest of these pros and cons of the brand:  
Pros
Expressive designs – Skullcandy is well known for headset design that pushes the envelop and stands out from the rest and its earbuds are no exception. For anyone wanting something a bit out of the ordinary, Skullcandy's wild and colorful designs are the ones to choose. Also, those bright colors and whimsical shapes make Skullcandy earbuds easy to spot if you happen to misplace them.
Good durability – When compared to other earbud brands, Skullcandy offers decent overall durability. Some of its earbuds even boast IP55 water resistance, meaning they can withstand sweat, dust, spilled liquids, and even a brief rain.
Loads of bass – If you love punchy, impactful bass in your listening experience, then Skullcandy is where it's at. Big drivers and advanced stereo technology help punch up the bass while improving other aspects of the sound. After all, thumping bass is something of a signature feature for the brand.  
Impressive battery life – Keeping those wireless earbuds charged up can sometimes be a pain, which is why Skullcandy's long-lasting battery life remains a plus among fans. Longer battery life means more time spent jamming to your favorite tunes.
Amazing affordability – Another hallmark of the Skullcandy brand is that you won't have to shell out a lot of money for an amazing listening experience. You can find wired in-ear earbuds for as little as $15 and wireless buds for under $25. Competing brands often cost more while offering fewer features.
Cons
Plastic build quality – If you're looking for something that feels premium, Skullcandy's plastic-fantastic earbuds may not be the ones for you. The non-premium look and feel quickly reminds you of how these earbuds are built to satisfy tight budgets.
Variable sound quality – While Skullcandy earbuds offer excellent bass, the rest of the sound can leave something to be desired, depending on the model. Some models offer great sound while others fall flat compared to other brands.
How They Compare Against Other Brands
In a market as fiercely competitive as the earbud market, Skullcandy had to come up with a few tricks up its sleeve. In addition to being the value leader of the bunch, often undercutting a lot of more established brands with attractive pricing,
Best Skullcandy Earbuds Options for 2021
Skullcandy Indy ANC Noise Canceling True Earbuds
With up to 32 hours of total battery life, the Indy ANC True Earbuds are the longest-lived of the batch showcased here. It's also packed with a wide variety of impressive features. In addition to active noise-canceling technology, the Indy also comes with Ambient Mode, which lets you shut off the ANC feature with just a quick tap and a tap and hold for two seconds. Taping and holding again restores the ANC feature, making it perfect for hearing your surroundings.
The Indy also lets you adjust sound levels via the Personal Sound app on your compatible Android or iOS smartphone. If you misplace your earbuds, you can find them using the built-in Tile finding technology and the free Tile app.
These earbuds don't come cheap, but they're significantly less expensive than rival earbuds including Apple's Airpods.
Skullcandy Sesh Evo True Earbuds
These earbuds don't come with as many features as the Indy, but they do come with a more reasonable price tag and plenty of strong features on their own. For starters, you can choose yours in one of five expressive colors, including Pure Mint and Bleached Blue. You can also use both buds together or either bud solo. You'll also get up to 24 hours of total battery life, plus rapid charging.
Sesh Evo True earbuds also feature IP55 sweat, water, and dust resistance, along with easy-to-use controls for volume adjustments, track selection, and more.
Skullcandy Ink'd+ Earbuds
If affordable wired earbuds are what you're looking for, then look no further. These earbuds seemingly come in all colors of the rainbow, so you'll never have a hard time finding one in your favorite color. The overall sound quality is pretty good for a set of budget earbuds, plus they offer some noise-canceling properties. You'll also appreciate the durable cord that's also specifically designed to be tangle-free.
Skullcandy Ink'd+ Earbuds even come with an integrated microphone, so you can take calls and record on the go, all without needing a separate mic.
Skullcandy Method In-Ear Earbuds
These may look like wired earbuds at first glance, but trust us, they're wireless. The cable loop lets you drape the wireless earbuds around your neck when you're not using them. What's more, these also feature a magnetized back, making it even easier to keep them in one place.
These come in a trimmed-down sport variety that stays in place even during the most rigorous of exercises as well as an active noise-canceling variety. Not only do you get up to six hours of battery charge and IPX4 sweat and water resistance, but you'll also enjoy the good sound quality.