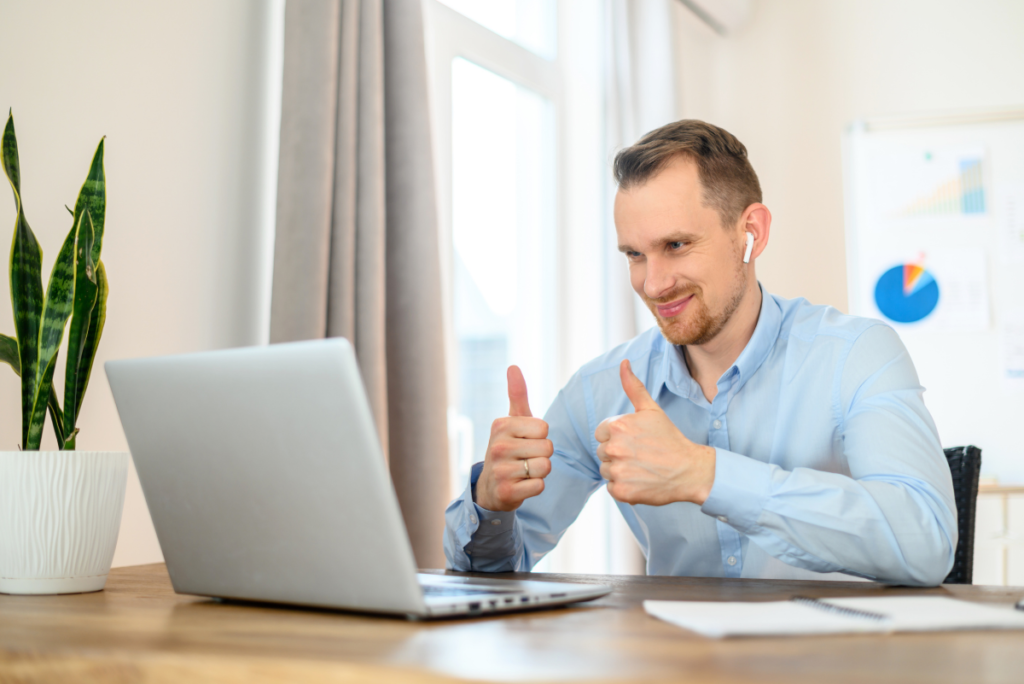 With the spike in meeting & conference calls being pushed to online Zoom calls, a decent headset is required to listen & interact effectively.
Since the Airpods happen to be one of the most popular earphones in the market at the moment, many of our readers have been wondering whether or not it would be a good option for zoom calls.
Airpods are a good option for zoom calls thanks to its hand free capabilities, wireless features, built-in mic & discreet design.
However, there are a few things you need to be aware of when purchasing a set of AirPods for your zoom calls. Let's jump in!
Are Airpods Good For Zoom?
The benefits AirPods provide for zoom calls over traditional headphones are its wireless capabilities, hand-free features, built-in mic & its discreet design.
However, the downside of the Airpods pro is in the microphone. The built-in microphone found on the Airpods are quite mediocre & is quite similar to the built-in microphones found on most laptops.
This is not a major issue as the wireless, hand-free features & discreet design of the Airpods do outweigh a set of ordinary headphones with a greater microphone.
However, if you do want a better sounding microphone but still want to have the wireless & hands-free benefits of the AirPods, you can set your AirPods as your speaker for your zoom calls & set your microphone to be another external microphone for better voice output.
Here is a quick demonstration of the sound & look of the Airpods in a typical Zoom Call.
As you can see the Airpods allow you to be further apart from your PC than a pair of wired headphones, this allows you to be perfectly positioned on your webcam frame, without being hunched forward.
Additionally, the simplistic design is a perfect look on-screen & appropriate for most meetings without being a distraction.
As you can see from the video the microphone quality isn't the greatest however it does the job for most calls & can always be replaced with either your built-in laptop microphone or an external microphone, while allowing using your Airpods just as headphones.
Pros & Cons of Airpods for Zoom Calls
Let's take a quick look at a few pros & cons of using Airpods For zoom meetings
Pros:
Noise cancellation feature limits background noise & allows you to focus on your call/ meeting (this feature is only available on Airpods Pro)
Allows for the perfect distance between you & your PC, which gives a better look on camera
The headphone audio quality is great
Zero wires allow for a more discreet look
Five-hour battery life
Easy to pair to your devices
Can reach up to 40 meters apart from your PC before cutting of
Cons:
Must ensure headphones have enough charge before each zoom meeting
The built-in Microphone is mediocre
Can easily be lost from how small they are
How To Use Airpods on Zoom
Connecting your Airpods to your zoom meetings is quite simple, lets get started:
Firstly you want to ensure you disconnect your AirPods from other devices you may be connected to, in order to avoid any interference issues.
Activate pairing mode by simply lifting the lid of the case while both AirPods are placed inside the case, now simply hold the setup button on the back of that case until it starts to flash
Now head over to your PC & locate the system preferences tab under the apple logo on the top left corner
Simply click on the Bluetooth icon & ensure your headphones are connected
Once your AirPods are connected to your pc, simply head over to the zoom application & click on the preferences tab located on the top left corner of your screen
Now locate the Audio tab & simply set your speaker to your AirPods, you can also set AirPods as your microphone.
that's it your all set!
Related Questions:
can airpods be used with windows laptop
Yes, the Airpods can connect to any device integrated with Bluetooth. You will be able to connect your Airpods to your device the same way you would connect any Bluetooth device to your laptop.
how does AirPods pro noise cancellation feature work?
Once the noise cancellation feature is enabled, your Airpods uses the outwards facing microphone to detect any external noise, & will then proceed to block any noise from being heard from within the AirPods.
How far do Airpods reach?
The Airpods can reach up to 40 meters before it starts to cut off. However, this also depends on what version of Bluetooth your connected device is using. Older versions of Bluetooth have less range than newer versions.
Final Thoughts
The Airpods wireless features, & hand free capabilities are what makes it a great choice for zoom calls. Its simplistic design is another bonus since you wouldn't want to wear over the head headphones during most meetings, & the wire of regular earphones do get in the way and limit your distance from your PC.
The AirPods provide a balance of headphone's wireless capabilities as well as the discreet design of in-ear headphones.